Model Die & Mold, Inc.
You Know Us…
You Know Us…
The products we work to create are all around you, all around the world.
From ice chests to the car you drive…
…from basketball backboards to the fan blades on a jet engine…
…from your bathtub to the most advanced carbon fiber parts on Boeing's latest 787.
You know us, but you've probably never heard of us.
Here's Our Story…
We make the tools that create the most advanced products in the world.
And we make the tools that create the products you use every day of your life.
We create plastic injection molds…
We create compression molds…
We create die cast dies…
And we create carbon fiber molds.
Typically, we work with medium-to-large projects.
ENGINEERING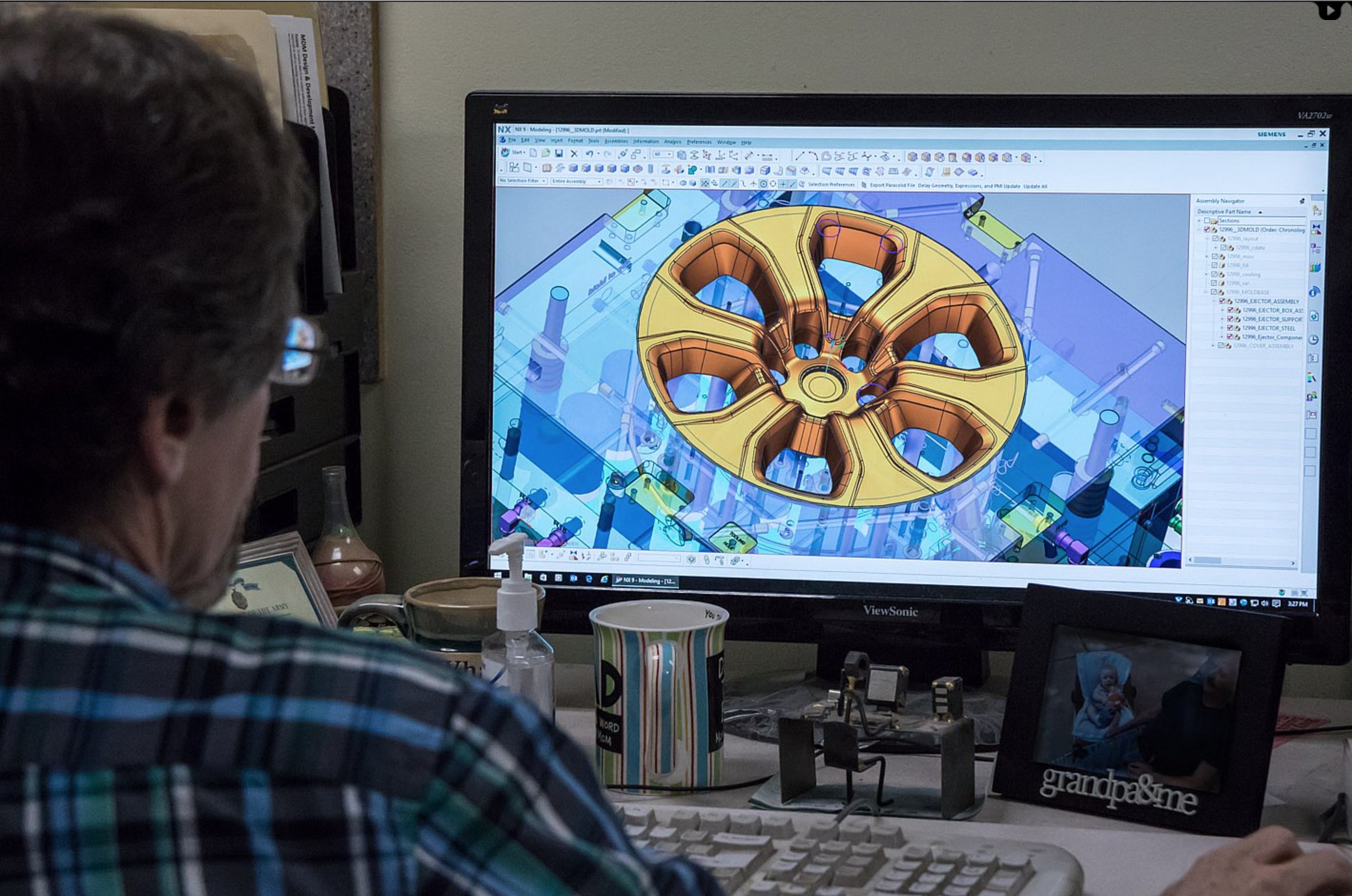 A flawless product starts with a superior mold. A superior mold starts with excellence in engineering.
The engineering group at Model Die & Mold is certainly excellent. With over 50 years of experience designing the most challenging tools in the world, we can tackle any tooling problem.
In fact, we solve challenges before they become problems. Our goal is to make a tool that makes you, the customer, look good. Our tools are made quickly and they are built to last.
More than 98% of our tools ship on time.
OUR EQUIPMENT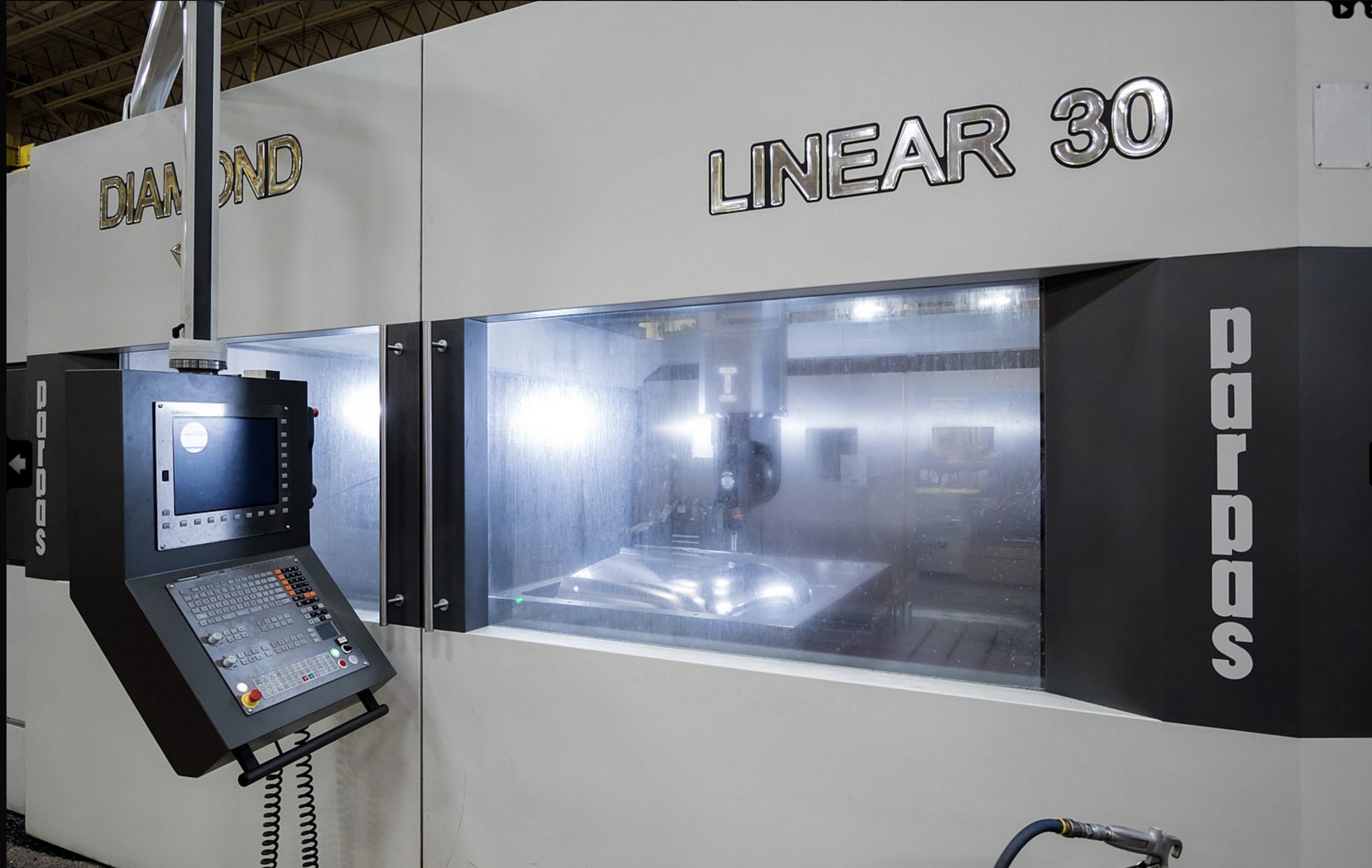 Parpas Diamond Linear 30 Finish milling on a large tool.
We continuously invest heavily in the most up-to-date equipment.
We installed two top-of-the-line high-speed 5-axis milling machines. These big machines are capable of handling the large tooling required for the aerospace, automotive, and transportation industries.
Our 4 and 6 axis, CNC-controlled gun drills are capable of drilling steel to a depth of over 90 inches.
Whether you require one mold or a complete package, with press sizes from 150 to 5,000 tons, Model Die & Mold can get the job done.
OUR PEOPLE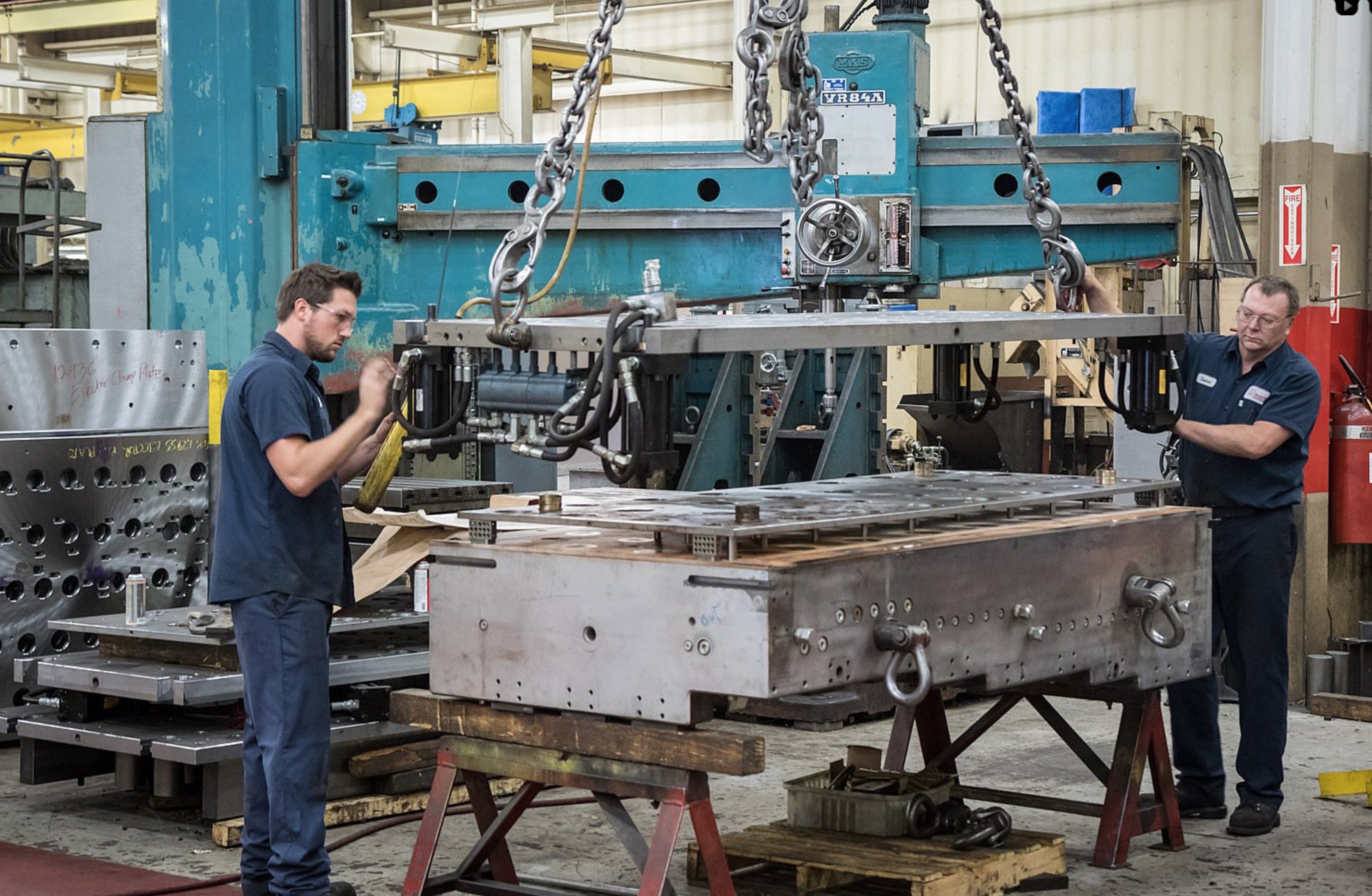 The heart of our company is our people.
Anyone can purchase the best equipment.
What sets us apart is we care. Our people care.
We make tools that make our people feel good.
We make tools that make our customers look good.
And our customers are clients for life.
And our people are employees for life.
Sometimes even their children become employees. We currently have our third generation of staff working at Model Die & Mold.
GIVE US A CALL
Model Die & Mold is the company to call…
We design and engineer the tools, the molds, and the dies that create all of these products.
We work with the largest manufacturers in the world.
And we work with the two-man start-up down the street.
We've been making plastic injection molds, compression molds, and die cast dies for more than 50 years.
The best and the brightest manufacturing minds in the world turn to Model Die & Mold, because they know Model Die & Mold can do it.
If anyone can, Model Die & Mold can.