World-Class Mold Making Engineering
World-class products start with world-class design and engineering. The design process at Model Die & Mold starts with the customer.
"We focus on developing deep relationships. Our customers are customers for life."

– Gordon Brown, President and CEO, Model Die & Mold, Inc.
Our customers consistently praise us for our excellent communication. Our engineers know that creating superior tooling starts with great communication with our client. Once we receive specifications and electronic data files for a component order, we are off to design a quality mold that will exceed our customers' expectations.
Investment in State-of-the-Art CAD/CAM/CAE Modeling Software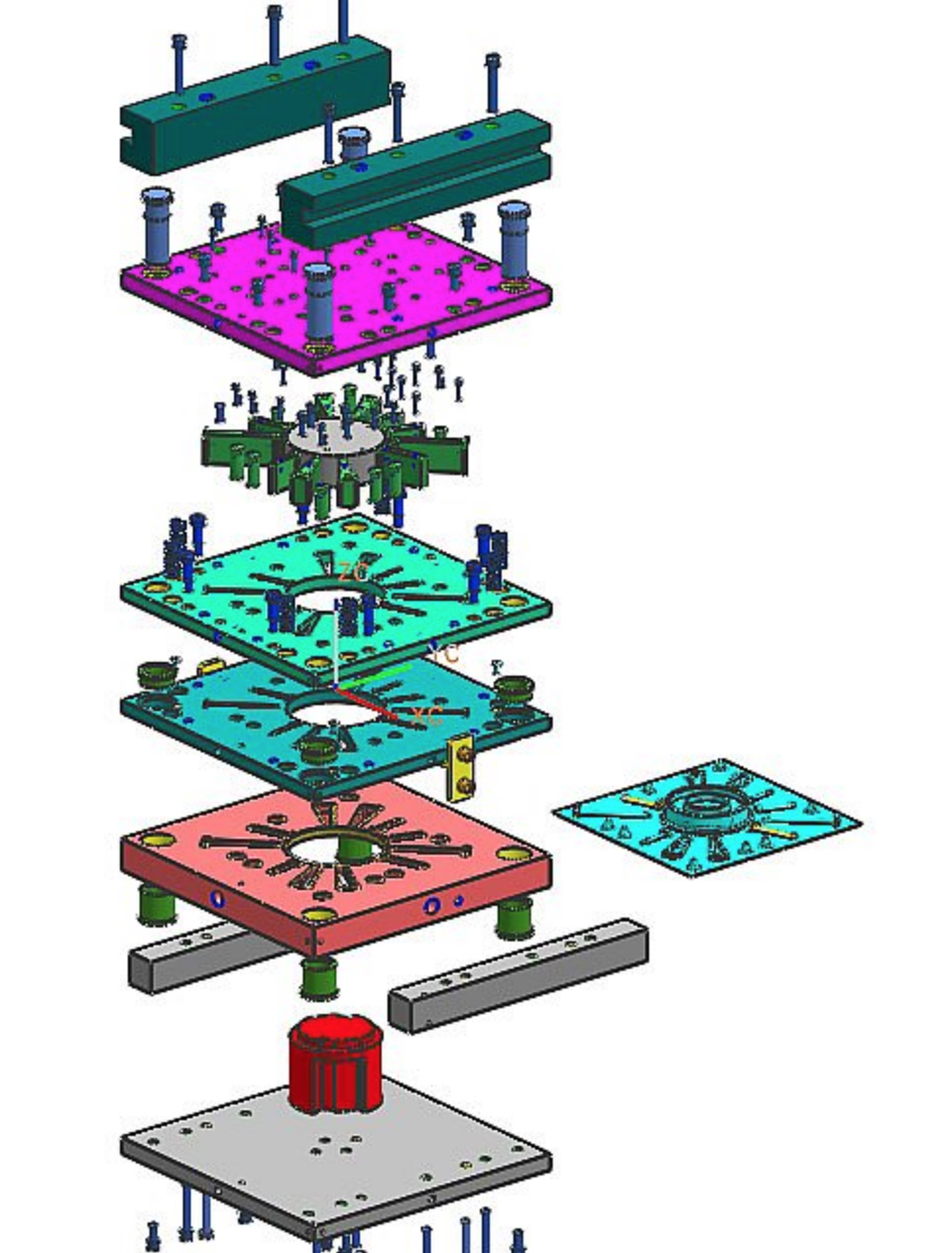 Model Die & Mold has invested in the most powerful CAD/CAM/CAE systems in the world.
Siemens NX software is an integrated product design, engineering and manufacturing solution that combines CAD/CAM/CAE for fast and efficient product development. This advanced software creates solutions for conceptual design, 3-D modeling and documentation.
NX software supports design, simulation, and manufacturing modeling for complete part solutions for tooling, machining and inspection.
Computer-Aided Engineering (CAE)
The Model Die & Mold CAD software programs include:
Finite element analysis (FEA)
Computational fluid dynamics (CFD)
Multibody dynamics (MBD)
Optimization
Temperature, pressure, component interactions, and applied forces are inputted into the CAE software, modeling the actual mold performance.
Areas covered include:
Stress analysis
Thermal and fluid flow analysis
Multibody dynamics
Analysis tools for manufacturing process simulation
Optimization of process documentation
Nonconformity verification
It is our customers' assurance that a component will work correctly before we start cutting steel.
Computer-Aided Manufacturing (CAM)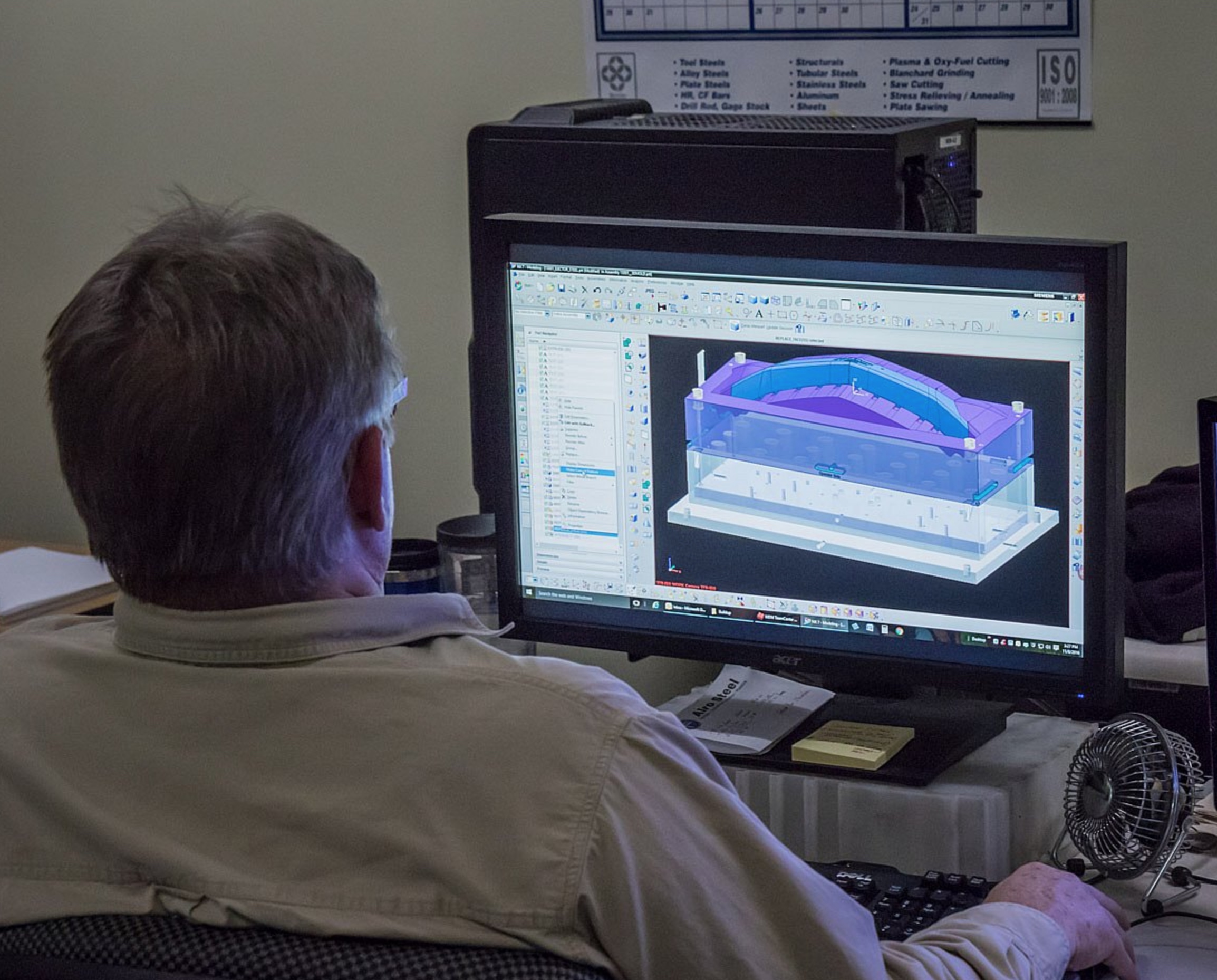 Model Die & Mold utilizes CAM software to control machine tools and the related machining process during the mold manufacturing process. Everything that a machinist is required to do with conventional machine tools is programed with CNC machines.
CAM does not eliminate the need for manufacturing engineers, CNC programmers, or machinists. Rather, CAM leverages the skills of our machinists, toolmakers, and engineers through advanced productivity while minimizing waste. The result for our customers is tighter tolerances, improved quality and less part variance.
An Integrated Approach Brings It All Together
The Siemens NX, UG NX, and NX Mold Design is our front-line engineering software. It is truly amazing in its ability to not only model and surface, but to clearly illustrate and predict how the mold will function.
No matter how powerful the software is, it takes skilled and experienced people to turn your concepts into fundamentally sound and practical mold tooling. That's where our Engineering team comes into play. Our "user friendly" and well-trained staff take your project from concept to installation. We know you won't find a better team to work with.
Wide-ranging engineering experience

Up-to-the-minute software and hardware
On-site process development
Proven ability to "make it work"
In-house development and maintenance library
Ability to handle any native data format
Product design and modification assistance
On-line or "web-based" mold design review
Put this experienced team to work for you.
World-class mold tooling starts with world-class engineering…
…start at Model Die & Mold, Inc!