The Model Die & Mold Team
GORDON BROWN, President and CEO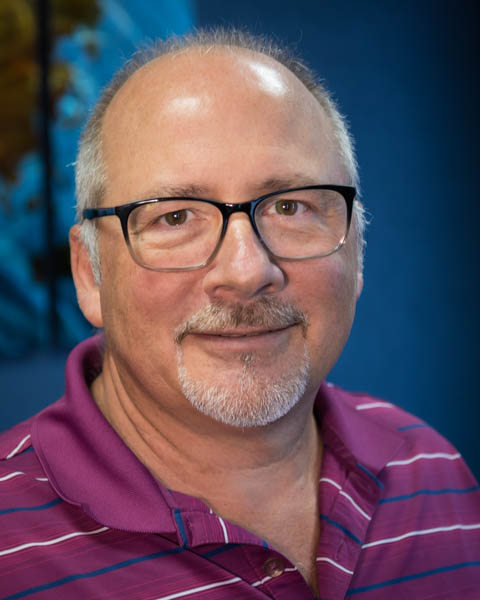 As President and CEO, Gordon is responsible for providing strategic leadership for the company to establish long-range goals, strategies, plans, and policies.
Gordon has been with Model Die & Mold for 37 years, "surrounded by smart, hardworking people." For him, that's the best thing about working at Model Die: "It's great to be able to go in to work every day and know you have great people to rely on, who have your back when it gets tough."
He was born in Muskegon, Michigan, and moved to Kentwood when he was very young. (He was five years old when his father incorporated Model Die & Mold.)
Gordon began working at Model Die & Mold shortly after graduating from Newaygo High School, where he especially enjoyed drafting and science classes. He then studied business management at Davenport College.
In his spare time, he plays guitar and rebuilds "anything mechanical," looking for ways to improve efficiencies. "I think I was supposed to be a tinkerer." He also enjoys golfing and riding mountain bikes, road bikes and dirt bikes.
But his most exciting adventure involved jumping off a cliff in the Virgin Islands and parasailing more than 400 feet in the air "with nothing holding me but two little metal rings."
Married with three sons, aged 17 to 27, Gordon hopes the third generation will continue to successfully maintain the family business.
MONICA NEIBARGER, Vice President of Engineering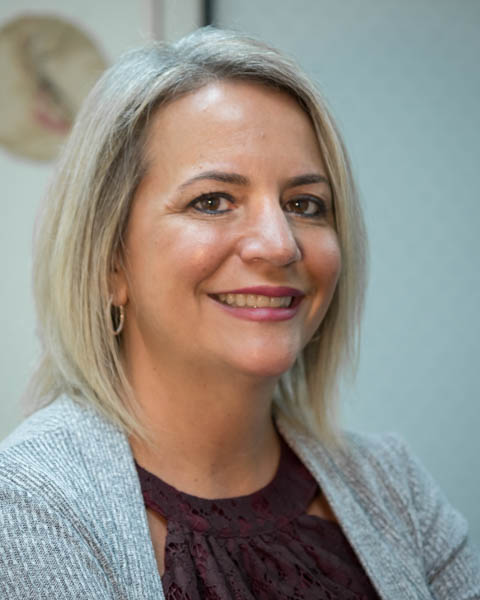 Monica has been with Model Die & Mold since 1985, working in mold design and CNC programming. She then moved into Project Management in 2009.
Born in Muskegon, Michigan, Monica attended Kendall College of Art and Design in Grand Rapids, where she specialized in 2D/3D design and visual presentations.
For Monica, the best thing about working at Model Die & Mold is being part of a great team. "There is a lot of talent inside this building. So many ideas and past experiences are brought to the table to ensure success. Our customers know we've got their back."
In her spare time, Monica enjoys outdoor activities including boating, paddle boarding, and side-by-side off-roading. She's also an ardent puzzle-solver and artist.
Monica is married, with a grown daughter who also works at Model Die & Mold in the CAD/CAM department. She has four stepchildren and eight step-grandchildren. "Our large family brings me great joy. Never a dull moment!"
CARL PEARSON, Chief Financial Officer, Human Resources Manager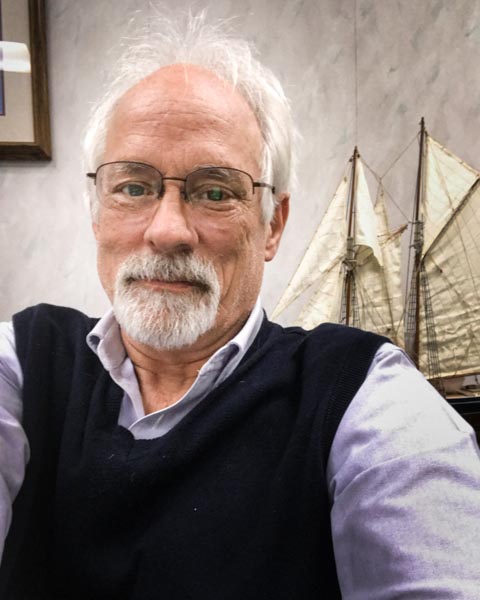 Carl has been with Model Die & Mold since 2013 as CFO. He previously held several finance positions, including Director of Finance for Paragon AG, Baker Perkins Ltd, and Corporate Controller for Trendway Corporation in Holland, Michigan.
Born in Grand Rapids, he attended Central Michigan University and Grand Valley State University, where he earned a degree in finance and accounting. Carl also has extensive training and experience in operations management and human resources.
In his spare time, he enjoys fishing, bowling, basketball, softball, playing guitar and singing. For Carl, the best thing about working at Model Die & Mold is the people: "They're wonderful, dedicated, and hard-working!"
KATHY MORRIN, Payroll and Accounts Payable Supervisor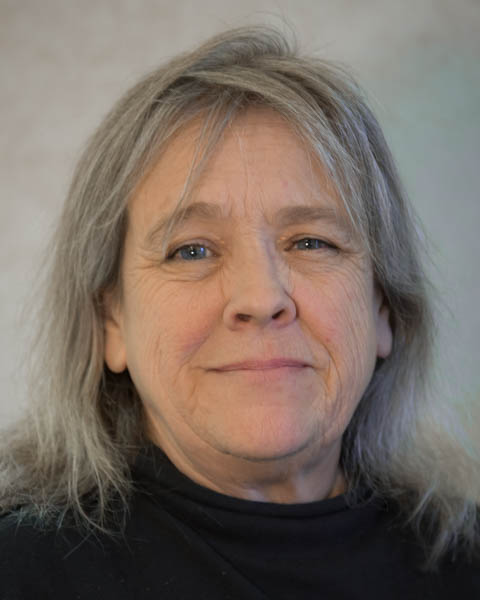 Kathy has worked at Model Die & Mold since 2005.
She was born in Washington, DC, but traveled all over as an "Army brat." Kathy attended Grand Rapids Community College, as well as Michigan State University, where she focused on business and accounting.
Her interests run the gamut from equestrian show jumping, coaching riders at shows, reading, studying politics, and saving endangered species. She says the best thing about working at Model Die & Mold is the "down-to-earth family atmosphere."
RIC BROWN, Purchasing Manager, Quality Manager, and Systems Administrator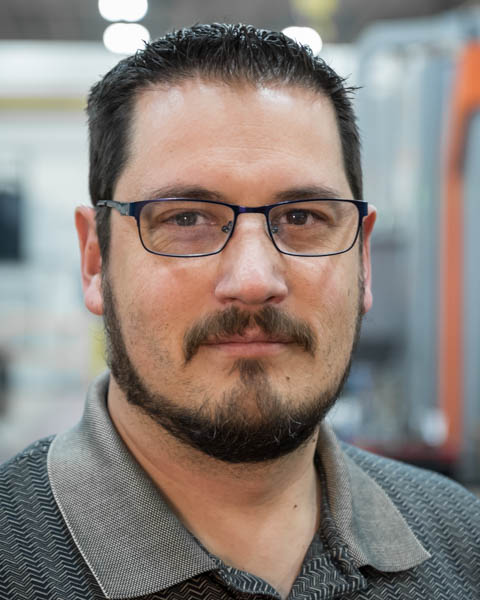 Ric started working at Model Die & Mold in 1985 at the age of 17. During that time, he has worked on various projects in CNC and Engineering; he has held his current three positions for the last 11 years.
Ric graduated from "the School of Hard Knocks." For him, the best part about working at Model Die & Mold is the people. "A large portion of the employees have been here for over 20 years. We are like one big family."
Born in Grand Rapids, Ric has three daughters. He enjoys golf, bowling, and hunting, and is an award-winning homebrewer. He is the vice president of a local homebrew club and competes in homebrew competitions throughout the state and nationally.
JON HAMMING, Vice President of Business Development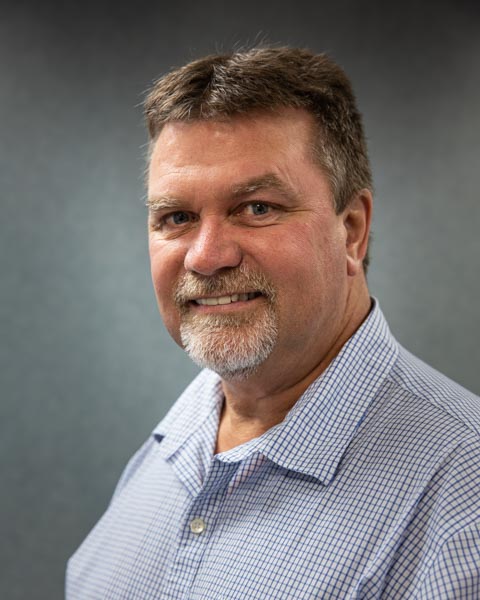 Jon joined the Model Die team in October 2020, but it's not his first stint with the company – in the late 1980s, he completed his apprenticeship with Model Die. Since then, Jon has worked in many capacities throughout the mold making industry. He has built a reputation for team building and collaboration, delivering results.
Jon has also served as vice president of the Michigan Chapter of the American Mold Builders Association (AMBA) for more than 10 years, advocating for and sharing best practices through the industry.
Leisure activities Jon enjoys include hunting, fishing and classic cars.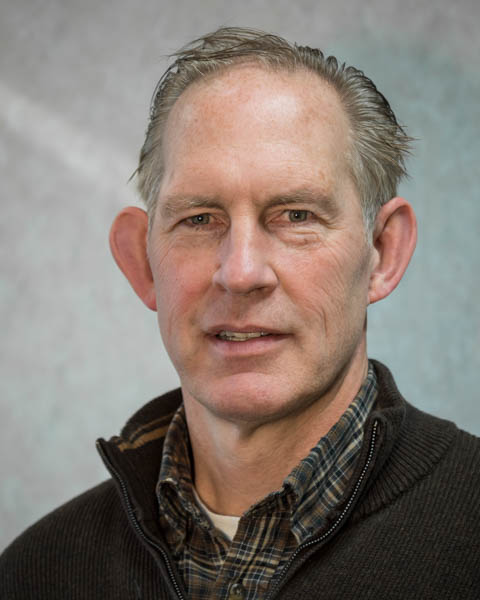 As Sales Manager at Model Die & Mold, Tom is responsible for customer response and satisfaction.
Tom Baker started with Model Die & Mold in 1989.
For him, being taught the tool and die trade by skillful people has been a great gift that has broadened his world. "The understanding it has fostered, has enriched many experiences beyond my workday."
Tom was born in Fremont, Michigan; he attended Calvin Christian High School and Calvin College in Grand Rapids, where his favorite subject was history.
He says the best part about working at Model Die & Mold is that "the multi-dimensional aspect of mold building adds interest to the workday. The character and imagination of both the people we work with and the ones we serve continues to stimulate learning, build relationships and add satisfaction."
Tom is married and has raised eight children, ages 30 to 16. "I tried to space out my lawn mowers."
BRIAN VANDER KLOK, Sales
Sales, Estimating and Project Management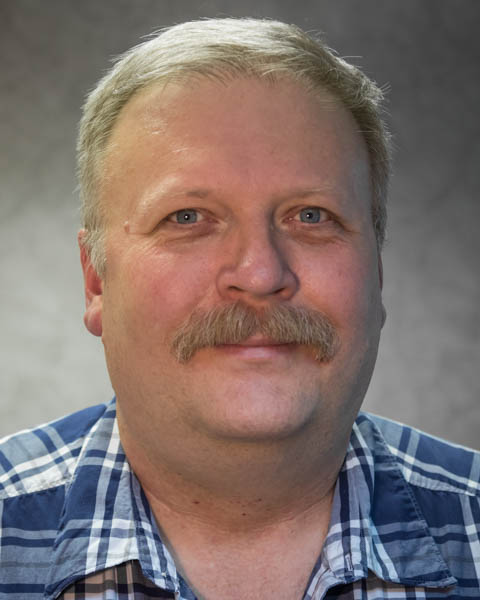 Brian has worked at Model Die for 34 years, starting as an apprentice. He worked his way up through the ranks, from die maker, die leader, section leader and manufacturing manager, to his current position in Sales/Project Management.
As a Project Manager, Brian enjoys the whole process of mold making: From the request for quote, to working with Engineering on the design, to ordering the steel and working with the shop, to sampling the part.
For him, the best thing about working at Model Die is seeing the smiles on his customers' faces when they hold their finished product. "It's priceless."
Born and raised in Grand Rapids, Brian was educated at the National Tooling and Machining Association (NTMA) and Davenport University, where he specialized in mechanical drafting, shop and math.
In his spare time, Brian enjoys riding Harleys, hunting and fishing. He is married and has a grown son.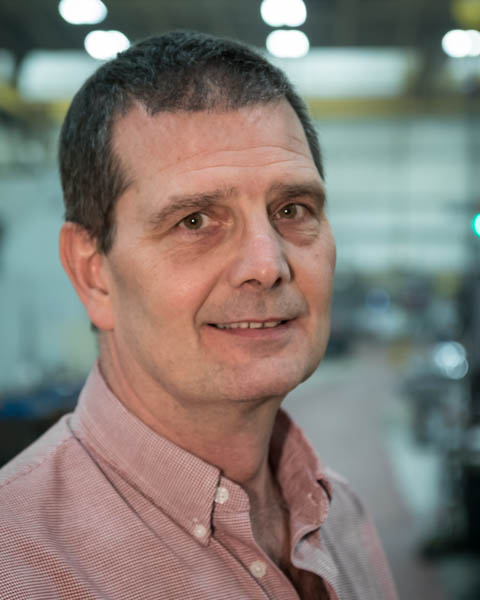 For Dan, the best thing about working at Model Die & Mold is the friends he's made. He particularly remembers the day he left work early for a Harley ride with those same friends (who happen to own the company).
Dan has been working at Model Die & Mold for over 30 years.
Born in Grand Rapids, Dan attended school in nearby Hudsonville and Allendale.
In his spare time, he enjoys motorcycling, boating, fishing and "all sports." Dan is married, and has six children and 14 grandchildren (but "no great-grandkids – yet").
Allen Vedders, Project Management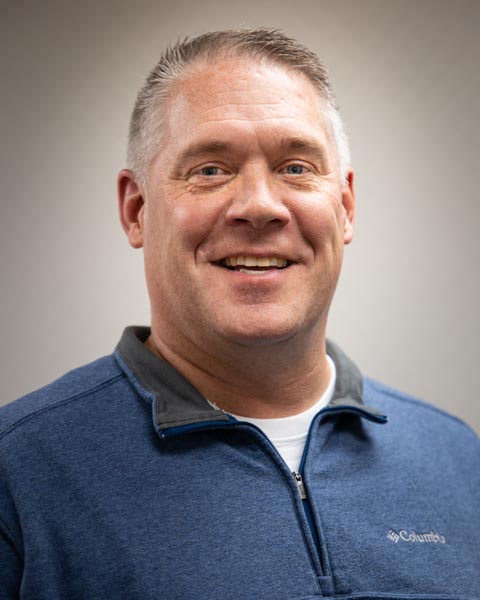 Allen joined Model Die in September 2020 as a project manager. Allen has worked in the tool and die industry for over 30 years. Raised in Allendale, Michigan, he graduated from Unity Christian High School, and then attended trade school at the National Tooling and Machining Association (NTMA).
Allen and his wife reside in Hudsonville, Michigan, with two of their four children. In his leisure time, Allen enjoys camping and hunting deer and turkey.